E-bus Charge Management
With an increasing number of electric buses in the fleet, the need for coordination of charging operations increases. MOBILEcharge provides energy demand forecasts and reports, monitors charging operations and ensures balanced load management so that expensive peak loads on the grid can be avoided.
Intelligent charging of e-buses
How Charge Management works. Constant communication can ensure that your e-bus fleet is charged on demand, cost-effectively, and with minimum impact on the battery
New features
Multi-Operator Support
Multi-Operator Support
Better coordination and management
Multi-tenancy capability allows you to efficiently coordinate different bus operators in one depot and make optimal use of resources.

Centralized management of multiple depots
The ability to centrally manage depots at multiple locations provides unprecedented control over your entire operating network.
Substation Monitor
Automated energy control
Everything at a glance:
Energy quantity – how much energy is still available
Energy sources – consideration of auxiliary consumers
Energy flows – controlled and monitored holistically
Substation control – flexible adjustment of energy distribution
Choose your own software
Cost savings through peak shaving
A charge management system interconnects infrastructure and vehicles. It should therefore be compatible with systems from different manufacturers. Decide for yourself which software you want to use. Peak shaving is a method of charge control. The aim of this method is to balance power drawn from the energy grid. In doing so, power peaks are capped and energy costs are reduced.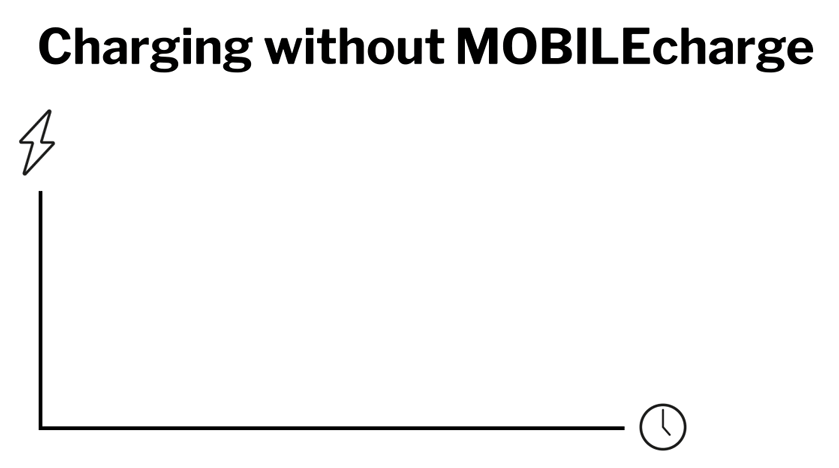 Connect charging points with systems
We coordinate your growing electric bus fleet and make ideal use of charging windows in the depot and on the route through charging management. Our management system ensures parallel, controlled and automated charging processes. It links charging points, energy supply and operational information systems. The result is a balanced load management system that incorporates your operational requirements, lower peak power and the use of cost-effective energy tariffs.
Why MOBILEcharge?
Intelligent charging processes
Intelligent charging processes incorporating operational data, variable electricity tariffs, energy storage and vehicle data.
Centralized charge management
Streamlined monitoring and control during operation and charging of the entire fleet.
Optimized charging performance
Parallel, controlled and automated charging processes.
Battery saving
Protection of the battery by balancing the total current load.
Standards
OCPP (Open Charge Point Protocol), ISO 15118 VAS (Value Added Services), VDV 463 and VDV 261.
Controlling
Active diagnostics and remote control of charging points and transformers.
Independent and safe data
As a third-party provider, we offer independent data you can trust. Our long experience in data collection guarantees the security of the data.
Valuable insights & actionable advice
Gain valuable insights in real-time energy management, live fault alerts, operational reports and smart charging. Benefit from forecasts for depots and power suppliers.
Easy to integrate
Easy integration with the application landscape between ITCS, depot management system and energy supplier. You can optimize your fleet operations and charging performance regardless of your software system.
Find your solution with us
Experience with Smart Charging since 2008

Implemented projects with OCPP 2.0.1

Active co-creatation of standard interfaces (VDV 261, VDV 463, etc.)

Numerous successfully completed system tests

Mature understanding of the procedures of transport companies

Previous integration of leading charging infrastructure manufacturers
Insights into the application
See the advantages for yourself
Dashboard
Get a quick and easy overview of your charging performance and energy consumption, historically and in real time.
Charging plan
This is your timetable for all parent and upcoming charging processes.
Worldwide most advanced technology
MOBILEcharge is the trusted solution
MOBILEcharge contributes to saving energy worldwide. Bus fleets are increasingly going electric and this requires intelligent charge planning to simplify everyday life.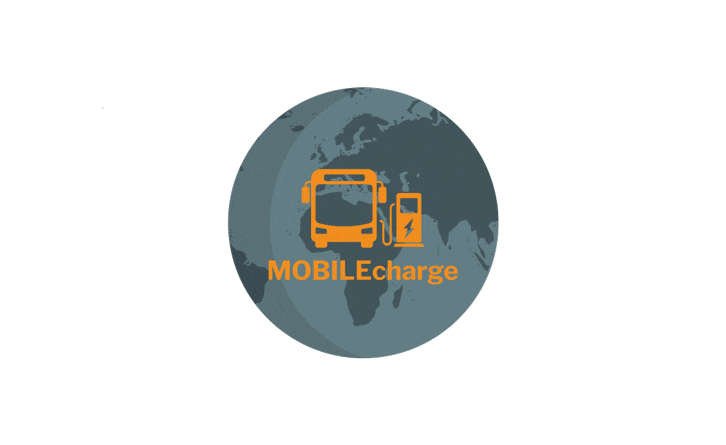 1.250 +
Charging Stations Fully Integrated
2.000 +
E-Buses Charging Efficiently
Practical examples
MOBILEcharge in use with the electric buses of Rhein-Neckar-Verkehr

MOBILEcharge connects hundreds of charging stations across Israel

Prioritized charging with MOBILEcharge at the e-bus depot in Deventer (Netherlands)

Vehicle monitoring in the buses of Verkehrsbetriebe Hamburg-Holstein GmbH

Pantograph charging station Leipzig managed by MOBILEcharge

Bus is charged efficiently with MOBILEcharge

Bus depot in Bergen managed with MOBILEcharge
Intelligent charging in Norway
Tide succeeds in starting to operate electric buses in Bergen with complete success. With MOBILEcharge, charging processes can be controlled and monitored. This makes it possible to see remotely if there is a fault, if a charge is not working, and how the state of charge of each bus develops during the night. This innovative and sustainable solution could be a model for many other cities.
A selection of our valued clients
Feedback
Satisfied customers worldwide
Shirley W.

We chose CarMedialabs charge management system for all our bus depots all over Israel. MOBILEcharge will help us to have a maximum number of buses available on time with minimal use of the grid and minimal costs. Let the electrification revolution begin!

Hugo V.

Wonderfull collaboration […] we will look forward to continuing this really good work.

Paul G.

It's been a pleasure working with you guys from the beginning and the best is yet to come!

Dennis H.

The long-awaited system for vehicle data testing. We as VCDB have a great interest in the Data Tester, as we also provide vehicle inspections for customers.

Tore G.

Information Technology Manager, Keolis Norge, Norway

Mark S.

A great example of how our customers can benefit with their ISO 15118 adaption through partnership and collaboration.
About MOBILEcharge
All at a glance
Learn more about MOBILEcharge in our Product Description and in our article about Potential Cost Savings of a Charge Management. You can get support for the creation of tenders from our Tender Support.
Are you interested in further documents? Visit our download area.
Let's talk
Contact us!
Leandro Campo
Sales Manager Public Transport
FAQ
Frequently Asked Questions
Public Transport insights
CarMedialab will manage the charging of e-buses in Barcelona

We ares pleased to announce that we have won the tender from TMB (Transports Metropolitans de Barcelona).

More reliability thanks to automated energy control

The Substation Monitor is a tool where you get more information about Energy quantity, sources and flows and a Substation control.

Optimal use of the charging infrastructure with Multi-Operator Support

We are pleased to present MOBILEcharge's latest and worldwide unique feature: Multi-Operator Support, also known as "multi-tenancy".

Optibus breaks into smart charging in partnership with CarMedialab

Optibus, a leading software platform for planning and operating more efficient, sustainable public transportation networks, has launched a new initiative to break down the silos between electric bus network planning and charging operations.

Step by step to your electric bus fleet

Download our latest whitepaper for free now and get a detailed guideline for the successful introduction of e-buses.

Find more insights about Public Transport

Our blog also gives you regular updates about our products, partnerships and our company in general.