Mainzer Mobilität relies on MOBILEcharge charge management
Since 2022, the Mainzer Verkehrsgesellschaft, which operates under the brand name Mainzer Mobilität, has expanded its fleet with 23 environmentally friendly electric buses. With the support of a funding program from the city and federal government, this important step towards climate-neutral mobility was successfully implemented.
Smart charging with the help of MOBILEcharge
In order to charge these innovative electric buses intelligently and avoid peak loads, Mainzer Mobilität relied on the proven charge management system MOBILEcharge from CarMedialab. The buses are efficiently charged at the depot in Mainz Neustadt so that they are always ready for use without overloading the power grid. The 23 battery-powered buses are an important component on the way to a completely climate-neutral fleet. They perfectly complement the tramways already powered by green electricity and demonstrate the transport company's clear goal towards environmentally friendly mobility.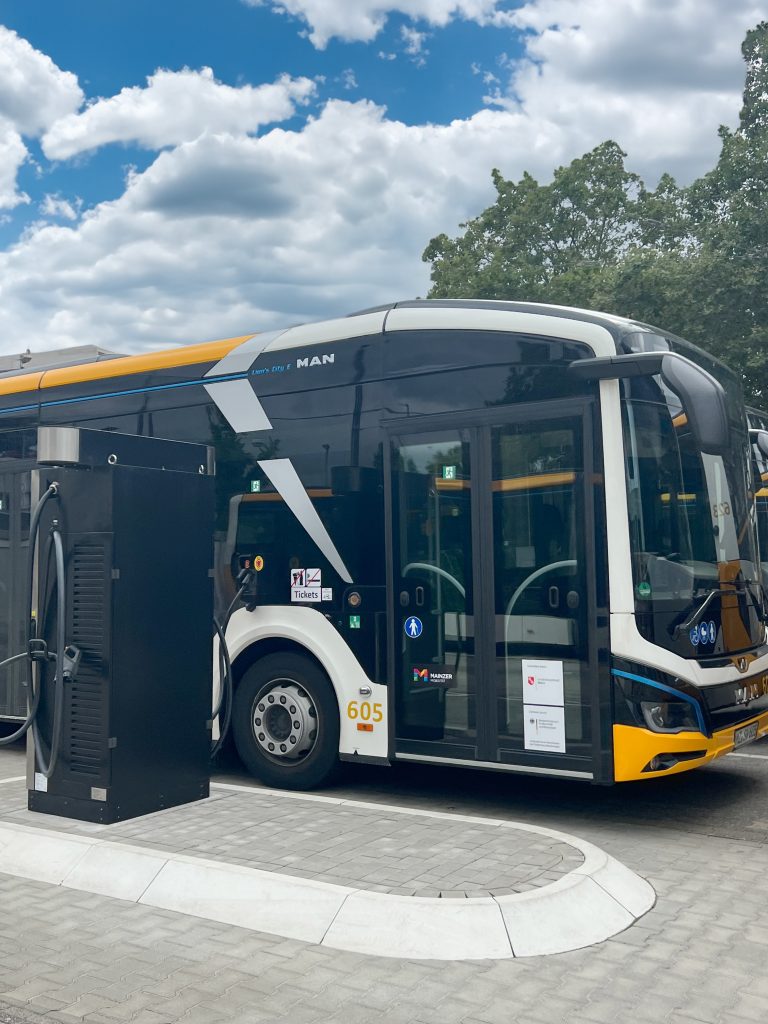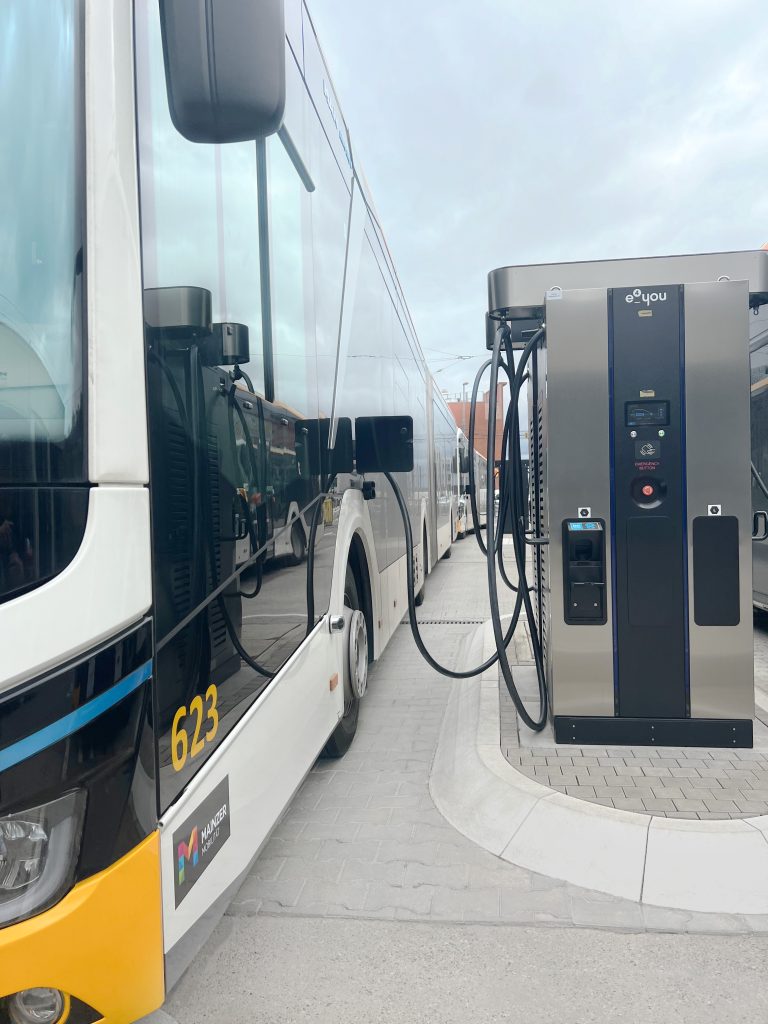 Step by step to a climate-neutral fleet
However, the vision goes beyond the current fleet. By 2030, Mainzer Mobilität plans to operate a total of up to 100 electrically powered buses in its public transport services. In the long term, there should be exclusively climate-neutral engines in the company's vehicles in order to actively contribute to climate protection and ensure a clean and livable environment for future generations.
With MOBILEcharge, Mainzer Mobilität has found the ideal solution for sustainable and intelligent e-mobility, which makes an important contribution to the realization of these ambitious goals. Together, we are shaping a green and emission-free future for public transport in Mainz!
About Public Transport
In cooperation with INIT, the world's leading provider of integrated IT solutions for public transportation, we have developed solutions aimed at giving you a better overview of your bus fleet. Use the data from your vehicles and charging stations to your advantage.
Leandro Campo
I am ready to guide you through our products and services.