During the use of a vehicle, data is permanently generated. Whether speed, current or engine temperature: A great deal of useful information is collected, which can be used, for example, to optimize components and ensure the quality of the vehicle as a whole.
Be on the safe side thanks to live vehicle data
One of our long-standing customers, Robert Bosch GmbH, is using our end devices to develop solutions for components found in electric cars, for example. Software solutions can be used to establish new types of products and optimize further life cycles. Among other things, research is being conducted on electric axles for electrified vehicles, which reduce the cost and weight of the drive while increasing efficiency. Onboard chargers", which manage an intelligent charging process in combination with the charging station, are also part of the current field of activity.
Multiple application possibilities
Due to a worldwide increase in digitalization and at the same time increasing complexity, such data-driven solutions are needed for vehicle development. Our systems serve in many situations: Quality assurance, identification of occasionally occurring errors, analysis and development documentation are just a few of the numerous advantages and possible uses of Flea 4.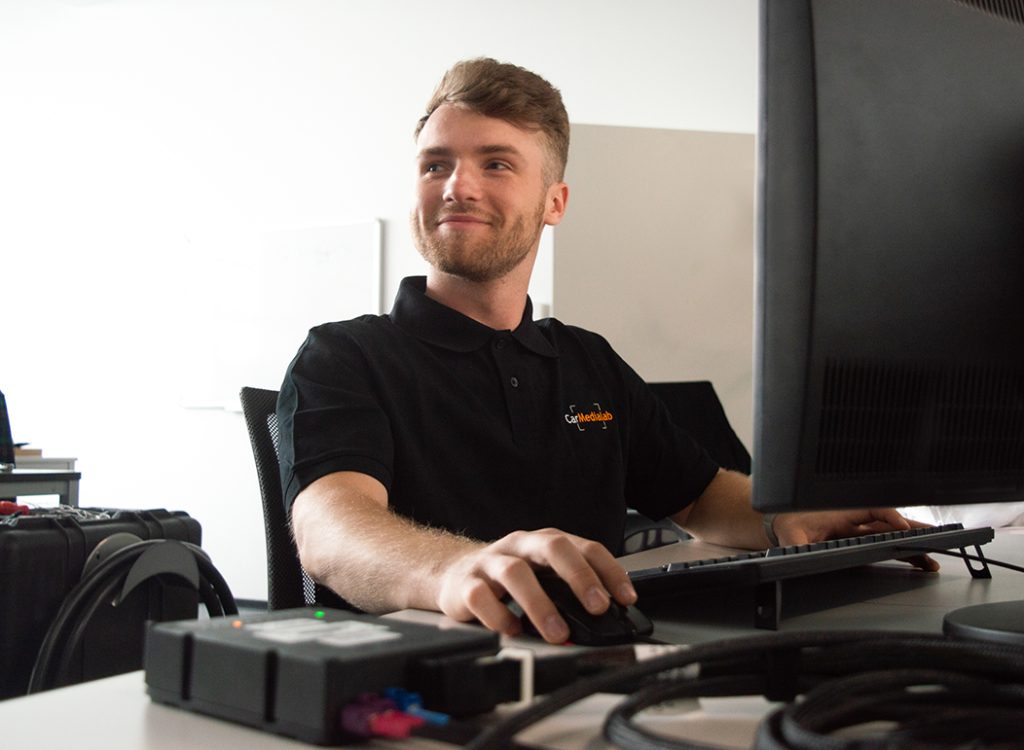 Have we caught your interest? Here you will find more information:
https://www.carmedialab.com/en/products/vehicle-testing/
Here you can read about the job description of the IoT architect in detail:
https://bestaccreditedcolleges.org/articles/iot-architect-salary-job-description.html