The new year starts with a new product in cooperation with Init se: the efficient charging management system MOBILEcharge.
By combining our IT know-how with Init's experience as the world's leading provider of IT solutions for public transport, we created the MobileCharge product from the MobileECO2 product family.
In order for electromobility to make increasing inroads into public transport, a certain amount of coordination is required in advance: When will the electric buses run and for how long? How is it ensured that they do not stop in the middle of the route? And how can several buses be charged at the same time?
Many questions they no longer have to worry about thanks to our new product. MOBILEcharge coordinates the charging processes, whether parallel, controlled or automated – with our system, every battery in their fleet is fully charged.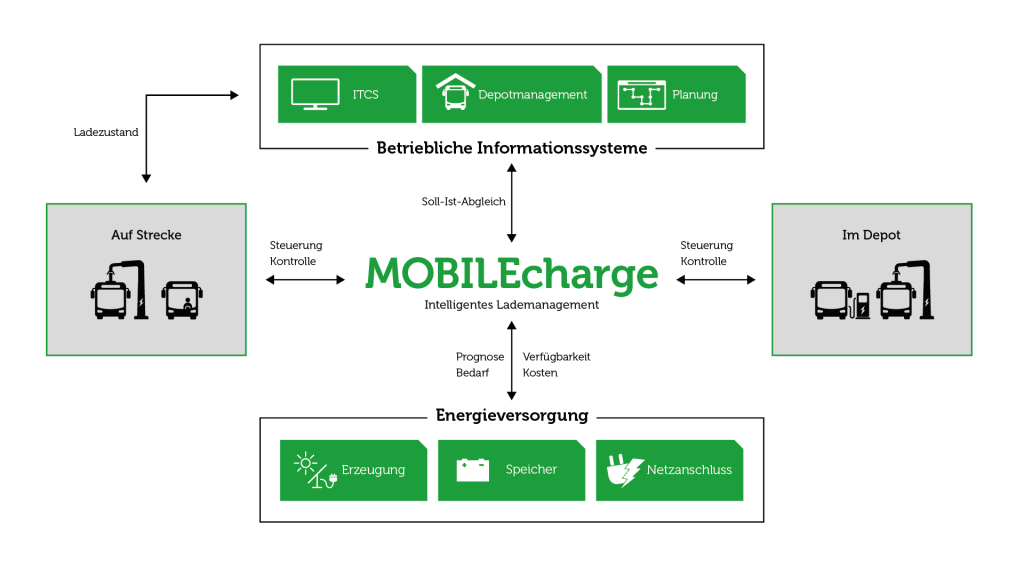 MOBILEcharge coordinates your fleet's charging operations and takes care of
issues such as timing, duration and simultaneity of the charging process.
​
For more information on this exciting new product, see the linked product video.
Such strong products as MobileCharge show it once again: with Team Play, great things can be achieved.